The TAHOE SNOW SCULPTING TEAM is competing in the
International Snow Sculpturing Competition 2017 as Team Iceland.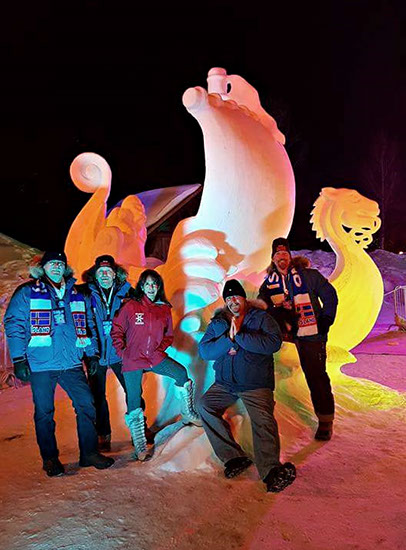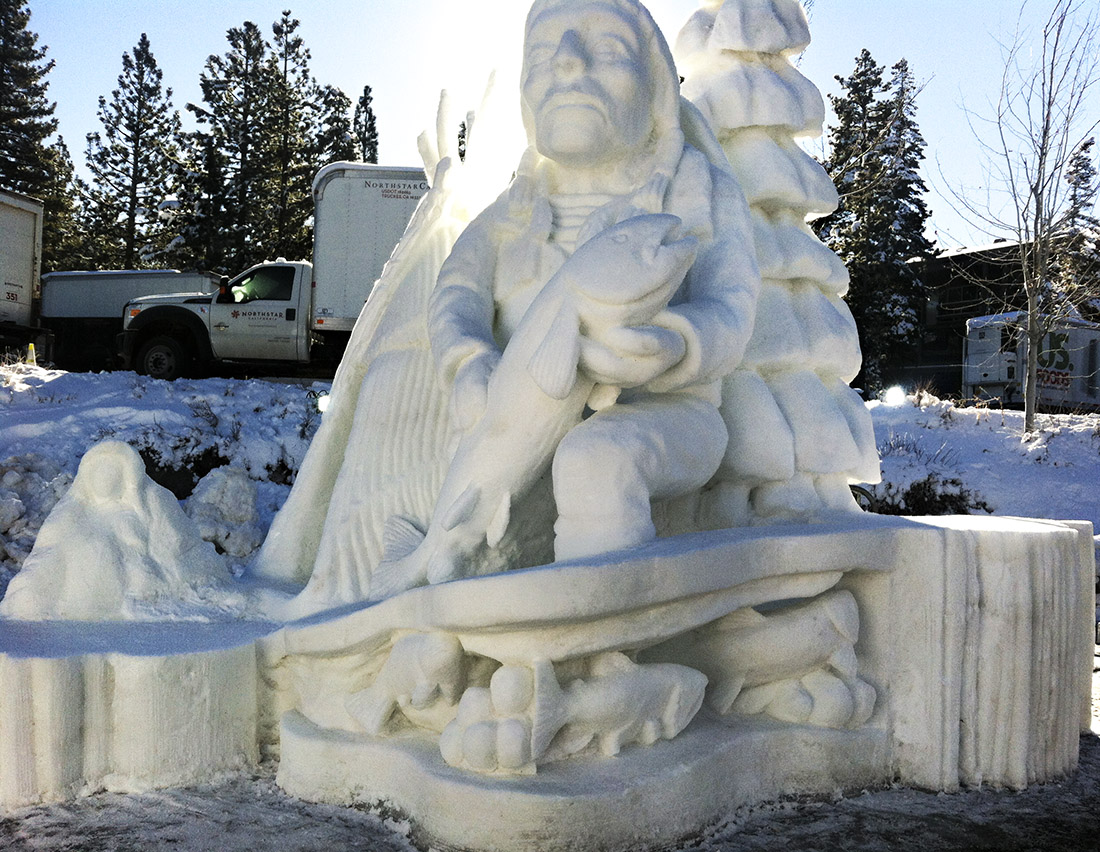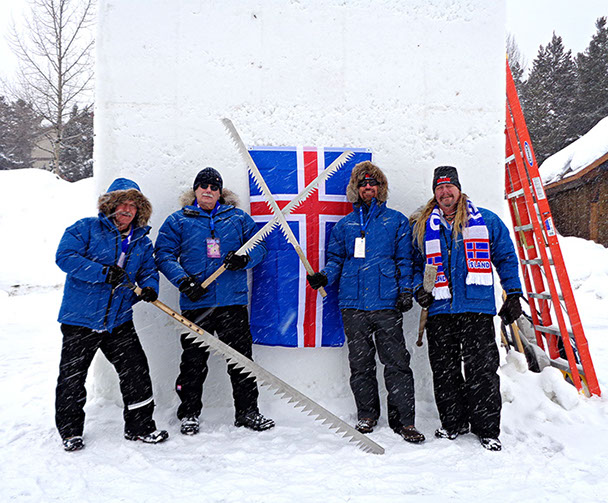 THE TAHOE SNOW SCULPTING TEAM is proud to announce that they have been invited to compete in the Toyota International Snow Sculpting Championships "ISSC" in Breckenridge, Colorado.
January 24-28, 2017.
Three members from the Tahoe area will be joining a forth member from Iceland and will compete in that event as
TEAM ICELAND.
Sixteen four man teams from around the world will carve 20 ton blocks of snow for the 27th annual event.
Ira Kessey, Tryggvi Larum, Larry Dion and Ray Kinman will combine their extensive talents for a sculpture entitled
"Ancestry In Ice", a Viking warship on the high seas.
Info on the event at: www.gobreck.com
To engage the team for local or reginal events, contact:
Team Captian Ira Kessey at: ira@kisesculpture.com
ANCESTRY IN ICE is an ode to the Viking ship, perhaps the greatest technical achievement of its time.
An important part of Viking society, it permitted the Vikings to explore, trade and raid as far away as North America.
Team Iceland hopes that this sculpture conveys the Viking love of fast ships, sea worthy sailing and the prestige of an enduring ship design.
Enjoy our Viking Warship and the magic of its ancestry!

Ira Kessey Tahoe Snow Sculpting Team Captain,
pictured here with Santa delivering presents at the Ice Rink at the PUD Golf Course in Tahoe City, CA 96145
Sculpted by The Tahoe Snow Sculpturing Team:
Larry Dion, Ray Kinmann and Ira Kessey.
Team USA - California/Truckee parcipitated in the first carve Tahoe at Northstar-at-Tahoe, taking the People's Choice Award in 2012-2013. The team came back to participate at Carve Tahoe in 2013-2014 and took third place and People's Choice Award.
This year finds the two original team members joining with long time artist friend Ira Kessey. The current team is a well balanced and accomplished group of sculptors that are excited to apply their skills together to create works like the Santa pictured
here and "Ancestry In Ice" a Viking War Ship with their Iceland Team member, Tryggvi Larum as Team Iceland to create the
sculpture at this years International Snow Sculpting
Competition in Brekenridge, CO.
TAHOE SNOW SCULPTING TEAM'S SANTA
CARVE TAHOE – TEAM USA TAHOE / TRUCKEE